3 Guilt Free Holiday Drinks
Christmas week is finally here (!!!) …Chestnuts are roasting on the open fire, Jack Frost nipping at your nose & all of that other good stuff. 🙂 Today I have decided to share with you 3 delicious and healthy alternatives to the traditional holiday drinks.
Hot Apple Cider
Enjoy this apple cider spiked with rum for extra warmth or alcohol-free. Without the booze, it's only 130 calories a serving and the perfect way to warm up a cool evening.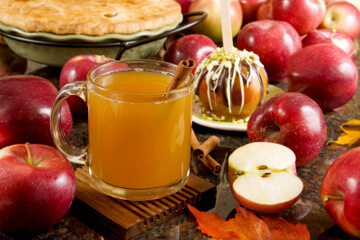 Ingredients
5 Cinnamon sticks
1/4 Lemon zest
1/4 Orange zest
3/4 TSP cloves
1/2 TSP allspice
Directions
Pour 1/2 gallon apple cider into a saucepan.
Add cinnamon sticks, zest of lemon and orange, ground cloves, and ground allspice; bring to a boil.
Cook 5 minutes; reduce heat, and simmer 15 minutes. Remove from heat, and add 1 1⁄2 cups clear spiced rum. (Makes: 11 servings)
Egg Nog
Enjoy all the spice and creaminess of this traditional drink with none of the guilt. This version contains only 152 calories per serving.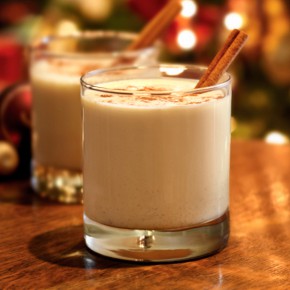 Ingredients
4 cups 2% milk
1 (12-ounce) can evaporated low-fat milk
1/4 cup sugar
1/4 teaspoon ground cinnamon
1/8 teaspoon ground nutmeg
6 large eggs
1/4 cup brandy
1 teaspoon vanilla extract
Directions
Place milk and evaporated milk in a large saucepan. Bring to a simmer over medium heat.
Combine sugar, cinnamon, nutmeg, and eggs in a large bowl. Gradually add hot milk to egg mixture, stirring constantly with a whisk. Return milk mixture to pan; cook over medium-low heat until thick (about 8 minutes), stirring constantly. Pour into a bowl; stir in brandy and vanilla. Press plastic wrap onto surface of eggnog, and chill 8 hours or overnight.
Hot Chocolate
Sweetened with a touch of real sugar or stevia, this cocoa based hot chocolate beats any store bought beverage & you will save a ton of calories.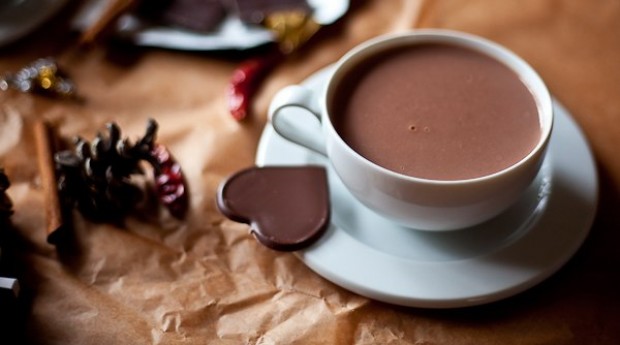 Ingredients
1 cup, plus 1-2 tablespoons unsweetened vanilla almond milk
2 rounded teaspoons unsweetened cocoa powder
1 teaspoon sugar (or sweetener of choice)
¼ teaspoon vanilla extract
cinnamon, optional
Directions
Place milk in a small pot over medium low heat.
Meanwhile, place cocoa powder, sugar, and extra tablespoon of almond milk in a small bowl. Whisk until a paste/thick mixture forms and powder is absorbed. Add additional tablespoon of almond milk, if needed.
Whisk cocoa mixture into milk mixture. Heat till hot but not boiling.
Pour into a mug and sprinkle with cinnamon, if using.
Serve and enjoy once the drink is cool enough to safely drink.
Let's create a better, healthier you!
Yeah, I know… the fitness world can be a confusing place, even when it comes to something as simple as understanding what to eat.
Let me help you make sense of it all with my FREE video series Healthy Eating 101. In it you'll learn the what to eat, how much to eat, and strategies that make all of this simple & easy. As a special bonus you'll also get my ebook 8 Daily Habits to a Healthier You so you can get started right away. Click here to get started!
If you this information to be helpful please SHARE this post to help spread the message of healthy living. Thank you for reading!
Resources:
Hot Apple Cider recipe
Hot Apple Cider image
Egg Nog Recipe
Egg Nog image
Hot Chocolate Recipe
Hot Chocolate image