Looking for a step by step to reach your goals? I have created 2 easy to understand, no-nonsense guides to help you reach your goals. This products are in a digital format and you will be directed to a page to download the Ebook upon checkout. If you have any questions, please reach out here.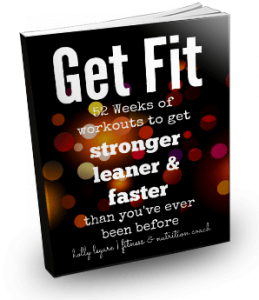 Get Fit: A 52 Week Program $9.00
This no-nonsense 16 page Ebook is designed for someone who is looking to get in the best shape possible in the shortest amount of time. It is simple, concise and has everything you need to know, without extra "fluff." Want to run a 5K? 10K? or 1/2 Marathon while increasing your strength and flexibility at the same time? This program is periodized to help you achieve many goals within a year without overtraining or injuring yourself. Sport nutrition information is also included.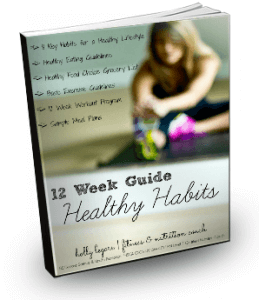 12 Weeks Healthy Habits Guide $9.00
This 30+ page Ebook will teach you everything you need to know to achieve a healthy lifestyle. In it you will find a complete 12 week workout program, grocery store guide and tons of information to help you choose healthier habits effortlessly.