5 Exciting Salads for the Spring
The warm weather is finally here (!!!) and it's time to get out and have fun! 🙂
…This does not mean that it's time to get complacent with your eating habits. If you're like me the last thing you want to do on a sunny day is slave away in the kitchen. Salads are the perfect quick and healthy meal. You can throw them together in just a few minutes and with a little thought you will have a healthy and balanced meal. Below is a list of my go to salad ingredients that I always keep on hand along with a few recipe ideas for you to try.
Eating is always a decision, nobody forces your hand to pick up food and put it into your mouth.
Albert Ellis, Michael Abrams, Lidia Dengelegi, The Art & Science of Rational Eating, 1992
My Top 5 Super Easy Salad Ingredients
1. Prewashed Greens (Baby Spinach, Kale, Mixed Greens)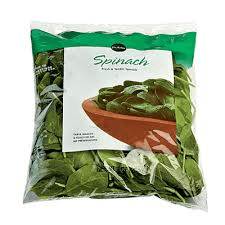 They all come in a bag and require minimal preparation. If I'm feeling fancy I will chop the leaves into bite sized pieces but if you're short on time just toss it in the bowl with the other ingredients.
2. Mini Dressing Packs (Hummus, Guacamole, Ranch)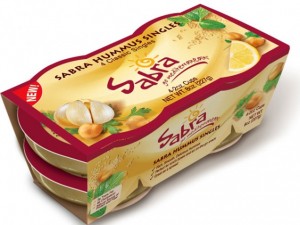 This is the perfect solution for anyone who struggles with portion control. A word of caution, these will all have about 100 calories per pack so use the other high calories ingredients (like cheese) sparingly.
3. "Baby" Vegetable Varieties (Tomatoes, Sweet Peppers, Carrots)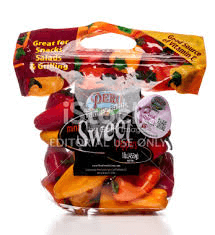 I love having these to munch on. When I get home, I rinse the peppers and then put them in a ziplock baggy. The are great to add to a salad and can also be easily added to other recipes like omelets, frittatas and stir fries.
4. Prepared Proteins (Cooked and peeled shrimp, crab, peeled hard boiled eggs, rotisserie chicken) or Legumes (chickpeas, black beans, white beans)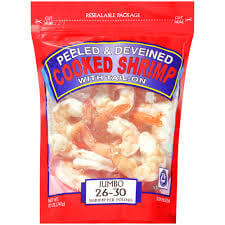 Prepared proteins are a life saver for me. Be sure to include 1-2 of these ingredients on each salad so it fills you up and gives your body the energy it needs.
5. Crumbled Cheeses (feta, goat, blue)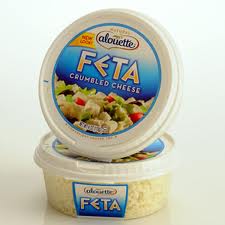 I prefer feta cheese, but mix in goat and blue sometimes for variety. There is nothing wrong with using cheese on your salad but this is where more people go wrong because they add way too much! I highly recommend you use a digital food scale an measure out 1 oz per salad (about 80 calories).
5 Delicious Salads to Try This Spring
Cucumber & Black Eyed Pea Salad
Loaded Spinach Salad
Black Bean & Corn Salad
Crab Ceviche
Grilled Shrimp & Avocado Salad
If you're looking for more delicious & healthy recipes, I highly recommend you check out the Gourmet Nutrition Cookbook. This is the company that initially got me started on healthy eating in 2006. It gives great alternatives all of your favorite "junk foods" from ices cream to chicken fingers. I cannot say enough good things about this book!
If enjoyed this post please SHARE this information [using the buttons below] to help spread the message of healthy living. Feedback and questions are welcome in the comments section below. Thanks for reading!