Taste the Caribbean with this Mahi Mahi Recipe
Last week I was lucky enough to be able to take time for a little rest & relaxation in the caribbean. We visited Hondorus, Belize and Cozumel Mexico. As native a Floridan, I have an appetite for fresh seafood and it was so nice to enjoy fresh fish and lobster while away. This mahi mahi recipe by Emeals is a great way to enjoy the flavors of the caribbean in the comfort of your own home.
Mahi Mahi is a beautiful blue fish with white flaky flesh that has a light flavor. A 4 ounce serving of Mahi Mahi has about 100 calories and 21 grams of protein which makes it a very healthy choice for any meal. It is low in saturated fat, and is a good source of Protein, Niacin, Vitamin B6, Selenium, Vitamin B12, Phosphorus and Potassium.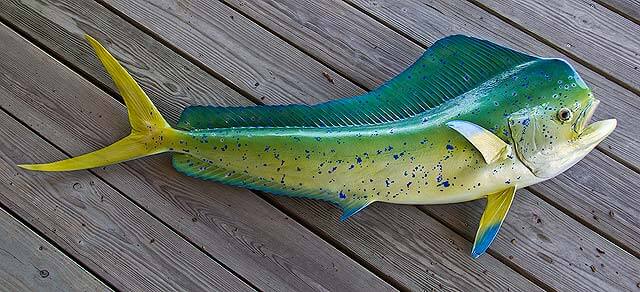 Ingredients
2 (6-oz) skinless wild-caught mahi mahi fillets (or any white flaky fish like snapper, grouper, cod, or tilapia)
Coconut oil cooking spray
1/4 tsp salt
1/4 tsp lemon pepper seasoning
2 Roma tomatoes, sliced
1 cup cubed pineapple
2 Tbsp chopped fresh cilantro
Instructions
Preheat oven to 400°F. Place mahi mahi on a rimmed baking sheet coated with cooking spray. Season with salt and lemon pepper. Top mahi mahi with tomatoes and pineapple. Bake 12 minutes or until fish flakes with a fork; sprinkle with cilantro.
About Emeals
Emeals is an amazing company takes the stress out of meal planning by offering weekly menus to match your diet. Whether you prefer a Paleo lifestyle, Mediterranean diet, or classic home cooked meals, Emeals provides a new weekly grocery list and recipes to make your dinner routine as simple as possible for as little as $5 a month. I use the Paleo meal plan for nearly all my lunch and dinner meals. It helps save time and money in the grocery store, keeps me on track with healthy eating (without getting bored), and allows me to hone my cooking skills.
Resources
Recipe by Emeals.com
Photo credit (Mahi-Mahi) http://capbills.com/files/2012/10/Mahi-Mahi.jpg
Nutrition facts http://nutritiondata.self.com/facts/finfish-and-shellfish-products/4216/2
If you this information to be helpful, and think someone you know will enjoy it too, please SHARE this post to keep the information river flowing. 🙂 Click here if you'd like to stay in touch and receive updates directly to your mailbox. Don't worry, I only send a couple of emails per month and will never share your information.
To a better, healthier you!